Last updated 11 November 2022
Virtual posters prepared for TDWG 2022 are listed below. Abstracts for posters can be found in the virtual poster collection of the TDWG Proceedings 2022.
A poster session organized by the dynamic duo, Chandra Earl (in person) and Cat Chapman (on-line), and was scheduled for Thursday afternoon from 16:30–18:00 (see your local time) in Mozart Hall. Each presenter was invited to speak about their poster (maximum 3 minutes) and answer questions during this session. Conference registrants may contact presenters on the TDWG 2022 Slack workspace dedicated to each #vps-posterPresenter (available until the end of 2022).
People's Choice Awards
To encourage viewing and interaction, this year we featured a People's Choice Award with three categories for everyone to vote upon. Participants voted for:
Best In Show
Ben Collier for "Rethinking Collection Management Data Models"
The "I Had No Idea That Was Even A Thing" Award
Sofie Meeus for "Re-connecting Communities in Biodiverse Places to their Biological Heritage: The case of iguanas on Grand Cayman"
The Warm Fuzzies Award
Wouter Koch for "Clavis: An open and versatile identification key format"
Voting closed end of day Thursday October 20 and winners were announced during the closing session's business meeting. Congratulations to all our presenters for interesting and informative posters!
TDWG 2022 virtual posters
iKNOW: A platform for knowledge graph construction for biodiversity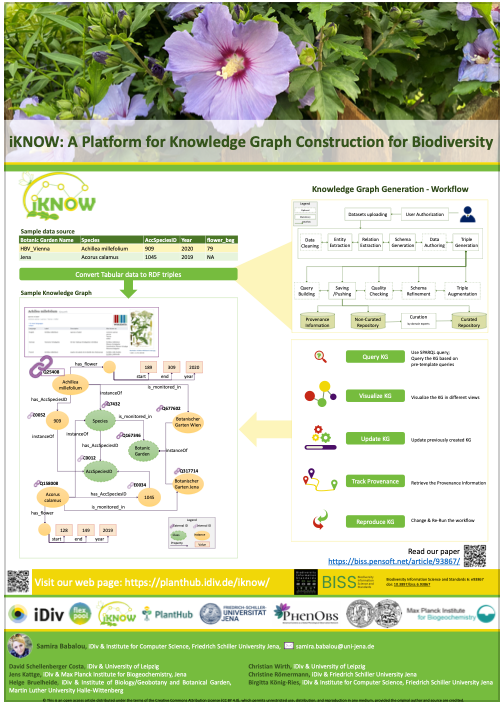 Rethinking Collection Management Data Models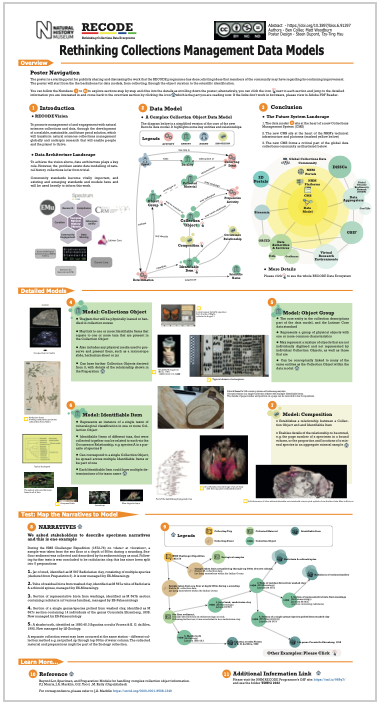 From Shells in House Cabinets to Structured Data for Research: The mobilization of frozen biodiversity data in Italy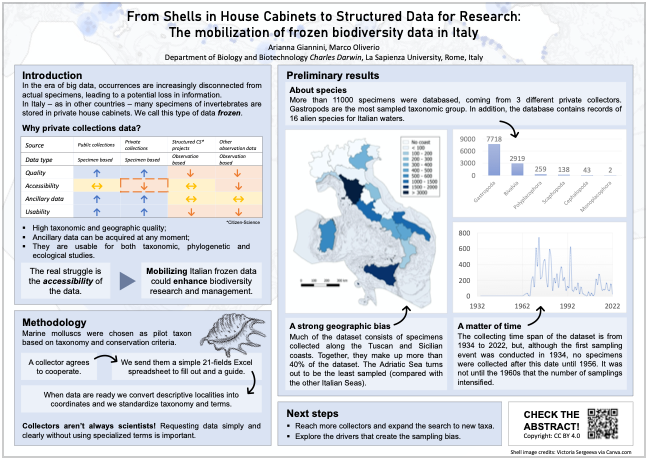 Developing and Maintaining a National Biodiversity Data Infrastructure – An example from Norway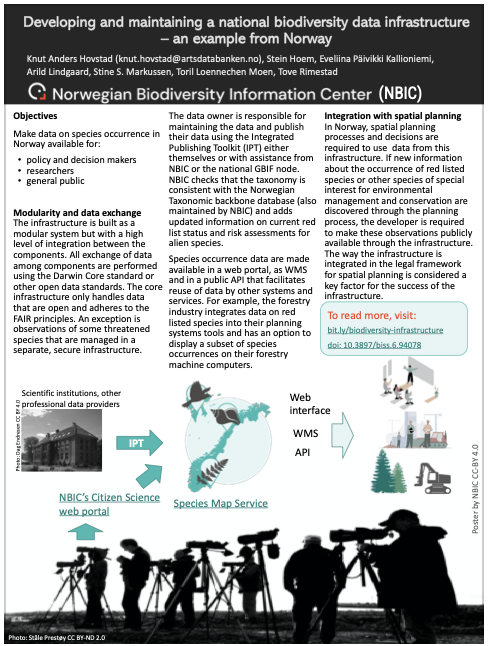 An Update on Persistent Identifiers in Norwegian Biodiversity Data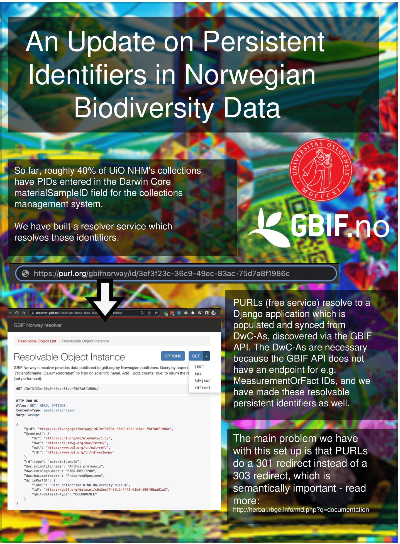 BiodivBank: designing a global repository and portal for structured biodiversity data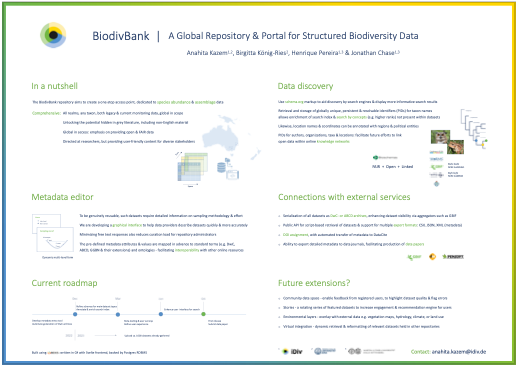 Clavis: An open and versatile identification key format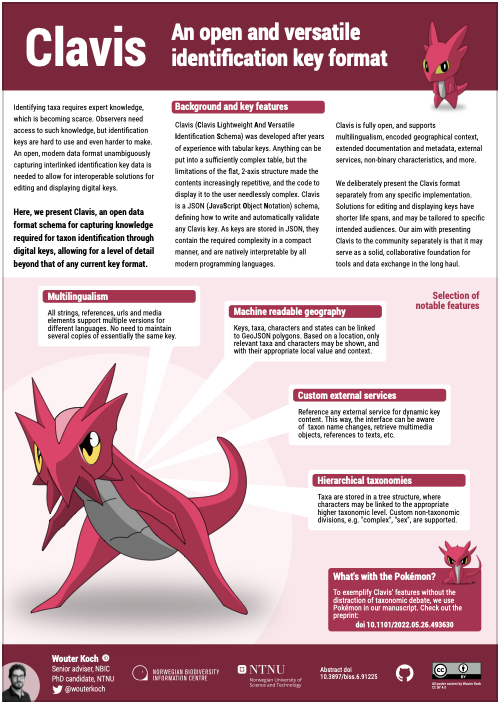 Cataloging Essential Biodiversity Variables with the EBV Data Portal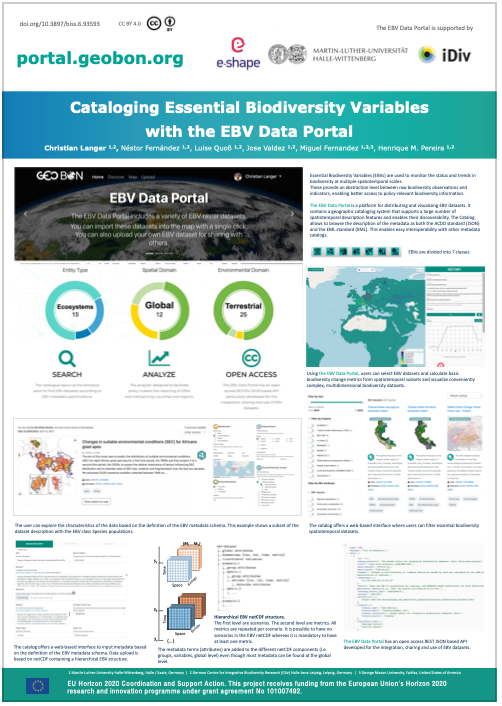 Re-connecting Communities in Biodiverse Places to their Biological Heritage: The case of iguanas on Grand Cayman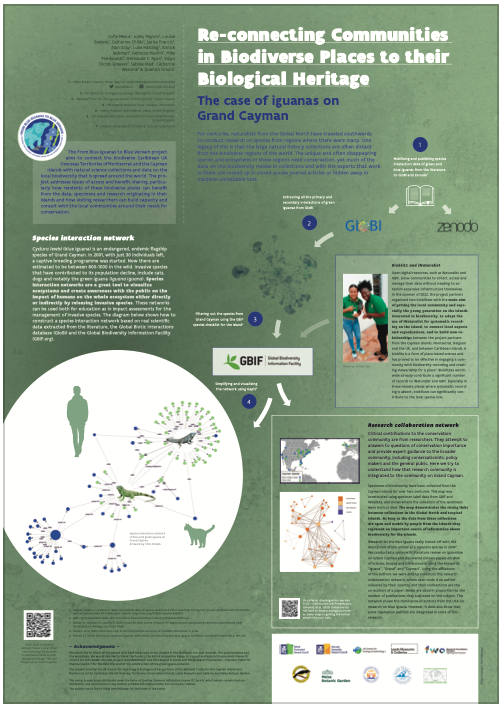 Building Essential Biodiversity Variable netCDFs with the ebvcube R Package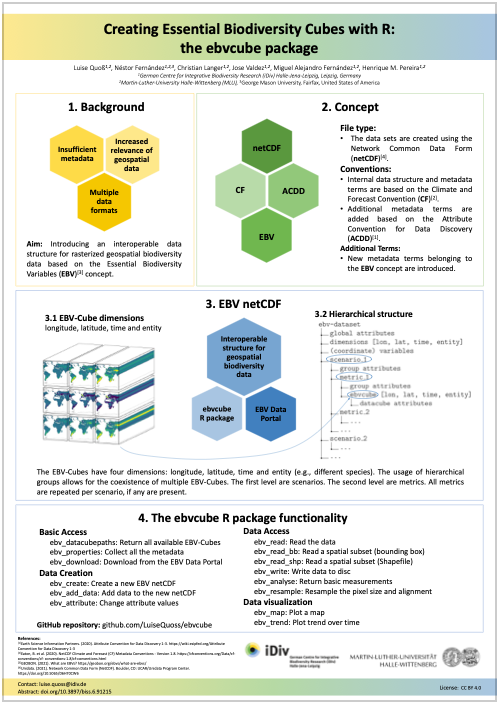 Leveraging ecocomDP as a Flexible Intermediate Data Pattern to Expose NEON Biodiversity Data in GBIF